Hunters,skinners, throwing knives, and other weaponry
Assorted Custom Knives
"F__K YOU AL-QUEDA" ALL THATS MISSING IS "U"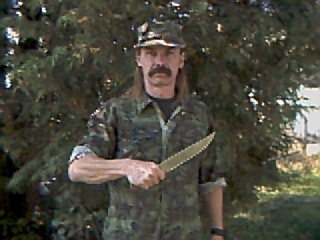 "Pro" Stilleto Thrower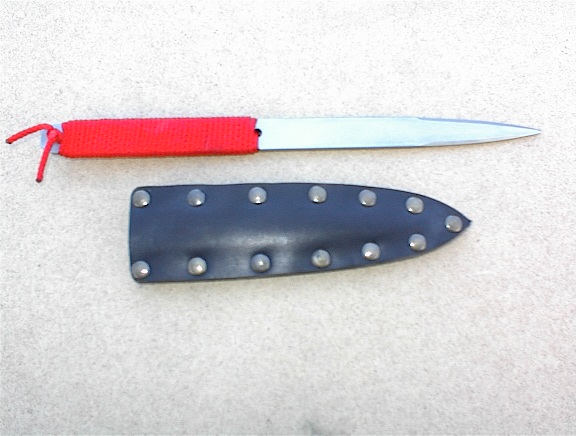 NEW! 10 1/2" long ATS-34 S/S bead blasted finish. Red para- cord wound handle. PRICE: 55.00 SOLD !
Circa 1800's Mountain Man Blackpowder Patch Knife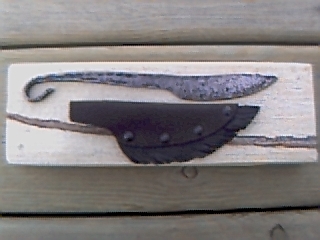 Hammerforged antique collector piece. Complete with presentation case. PRICE: 70.00 Can. SOLD!!

"Weejack"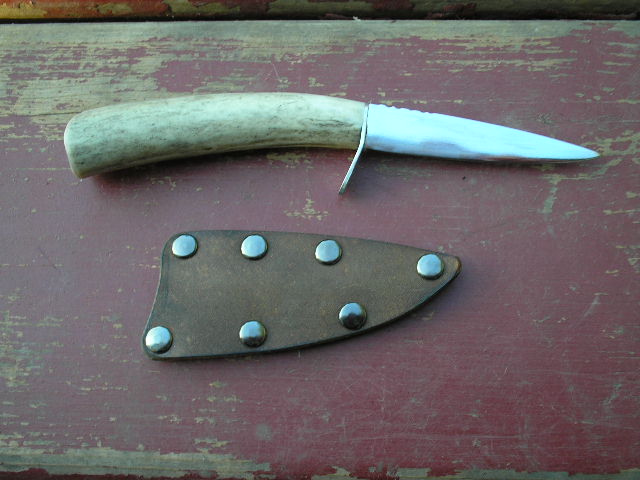 Mini bird knife. 2 1/2" ATS-34 S/S polished blade. Stag handle with guard. PRICE: 55.00
Devilstyk Thrower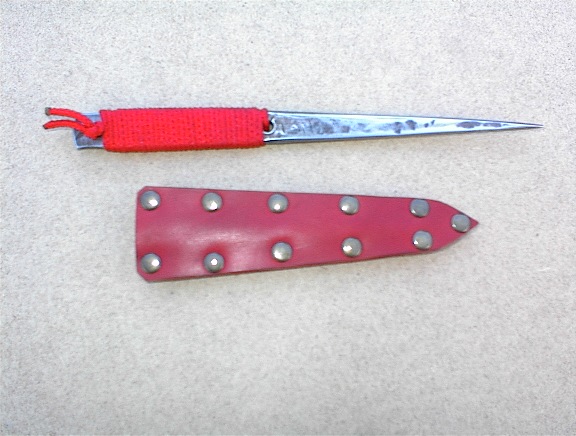 Hammered stainless steel, with sheath. PRICE: 55.00 Sold..
Mississippi 2 Finger-Push knife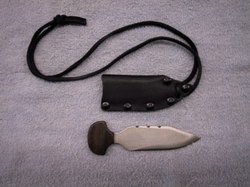 Handle black walnut.Carry around your neck Price: 125.00 SOLD!!!!
Mountain Man Patch/ Skinner Knife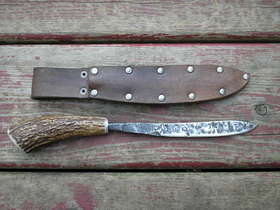 Forged antique blade from a 383 Commando engine pushrod.
Moose tyne handle with sheath. PRICE: 165.00 SOLD

If a knife you like is sold, I can make another !!!